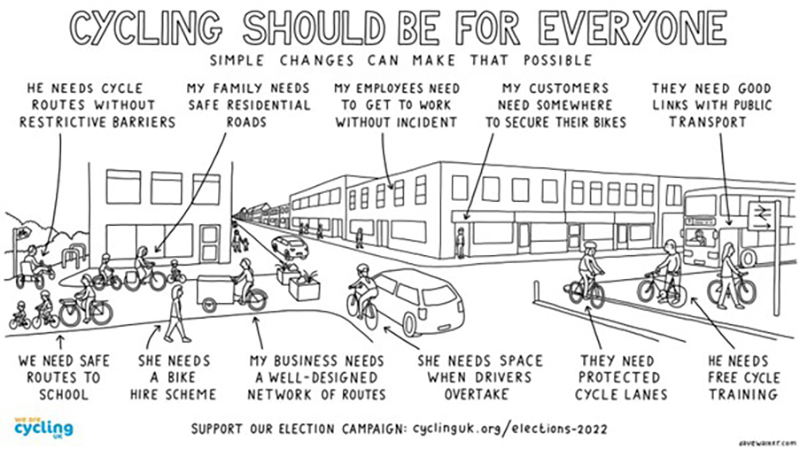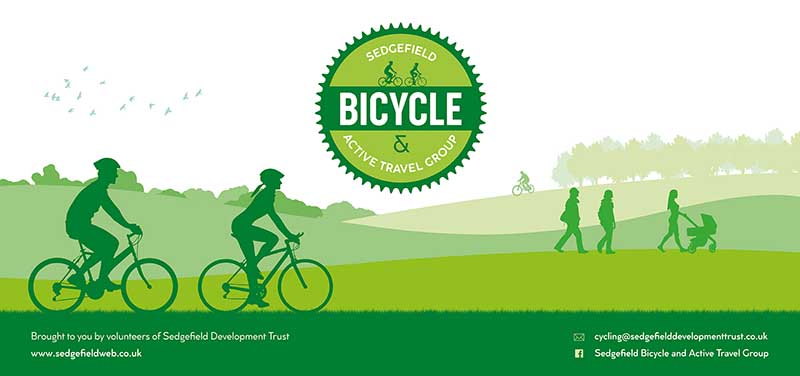 Bikes and Active Travel is a Sedgefield Development Trust project. With our Facebook "Sedgefield Bicycle and Active Travel Project" group membership now over 200 members, the project continues to grow! This is an update of what is happening in Active Travel at the moment and a chance to mention what will be coming up in the coming months.
We have been working very hard with Durham County Council and Sedgefield Town Council to find out what the people of the Sedgefield area want from Active Travel in the area. If we know what to focus on, we can provide the facilities and infrastructure that will make it easy for you to get around without the car.

Of course, when we find ways for people to get around whilst leaving the car at home we will free up road space for people who really need to drive into the village. Some of the things we have asked about on the Facebook page include:

Pavement Parking
What can be done to help pedestrians and especially pushchair and wheelchair users to get along the pavements and past parked cars without having to go into the road? Are there areas where alternative or improved parking are needed to help people park off the pavement, or do we need alternative enforcement to make pavements safe?

20mph Limits
As lots of people have commented on the speed of many vehicles through the village, and as several of the new estates have or have considered 20mph limits, many people feel that a wider 20mph limit around the village might improve safety in the centre, and may also encourage people to avoid taking a short cut rather than using the bypass.

Improved pedestrian crossings
Where do you want to cross the road? If we had extra crossings, where would be most convenient to help you get to the shops or to get the children to school?

Increasing Parking
Could the diagonal road near the bus shelter be closed off to provide more parking spaces for visitors to the town?

We are lucky that since Lockdown and with the formation of the government's new Active Travel England agency headed by Chris Boardman, we find ourselves at a point in time where there is an acknowledgement that people want to travel by bike and on foot for local journeys. In the past, our area has often felt like a poor relation when improvements are being allocated; we now believe that we have an excellent opportunity to push for investment in our area and make getting around healthier, cheaper and stress-free!


The questions to the left and many others will be the subject of a public consultation in the next few months. It is vitally important that we get as many people in the area to give their opinions of which improvements we want and why we need them.

Changes will only happen with public support and we need to know what all travellers in the area want. Without engagement we are stuck with the status quo, so this is your big chance to get the changes you want.

Please watch out for details of the consultation in the various town social media streams and as a paper -based version available at various locations around the town. Your voice is important and we look forward to hearing from you!